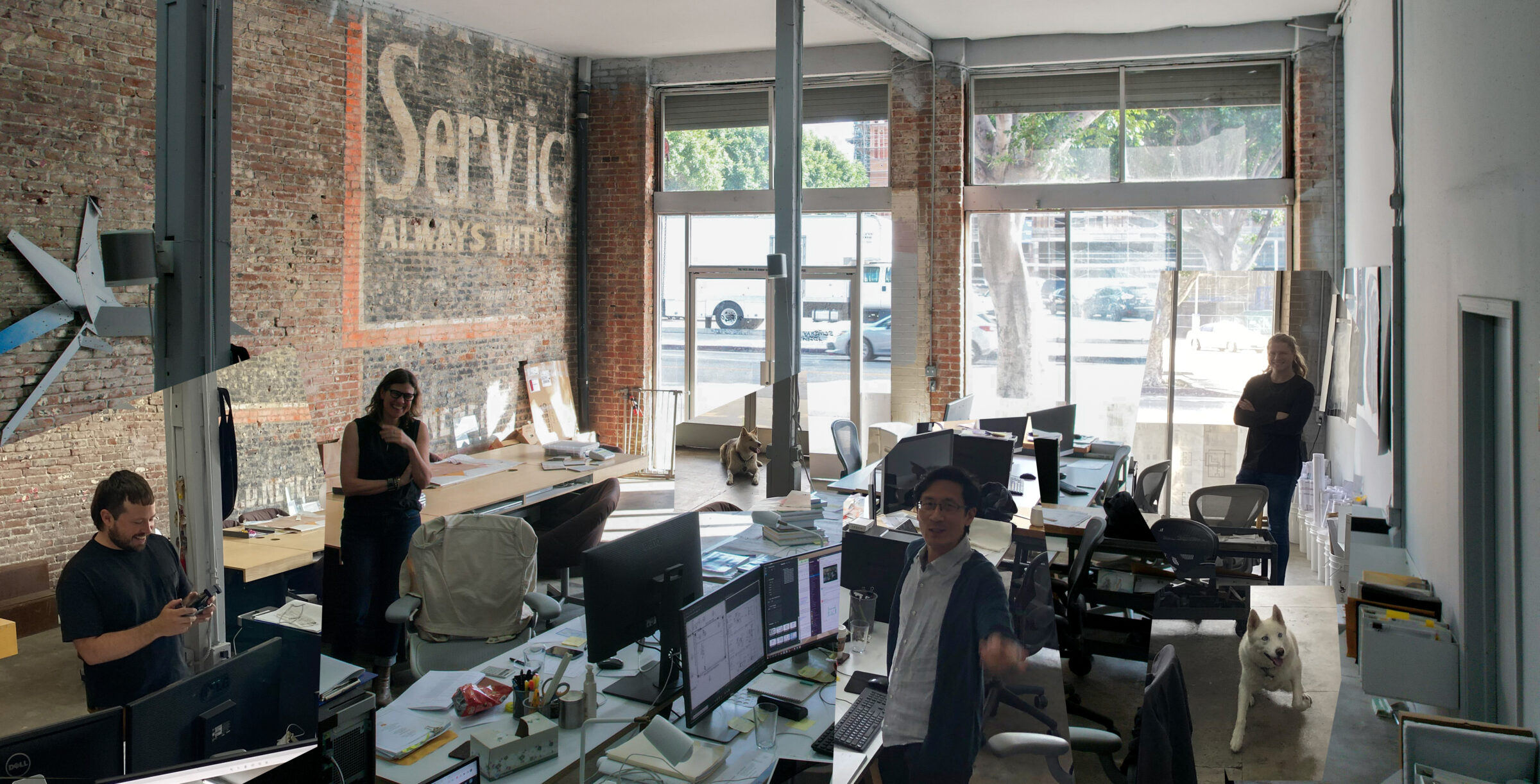 The Studio
Vertebrae redefines craft through computation, engineering, and artistic skill. We prefer to face complexity head on, finding meaning in systems at all scales. Our approach utilizes machines—digital and analog tools—to manifest universal architectural principles: harmony, rhythm, asymmetry, and balance.
Founded by Lisa Little in 2012, Vertebrae is a Los Angeles-based practice versed in the history of Southern California's rich technological and spatial experimentations. Vertebrae follows in the trajectory of the Light and Space art movement of the 1960s by using emergent materials and cutting-edge fabrication techniques to design environments that offer a dynamic play of light, volume, and scale. From objects to occupiable space, we work to engage ambient phenomena through built form.
We consistently strive for design excellence by harnessing a deep belief in the catalytic potential and sustainability of small spaces. This thorough understanding of space often allows us to do more with less.
Our projects range from sculpture and large-scale public installations to residential and commercial commissions. Our work has won numerous awards and has been widely published and exhibited, appearing in the LA Times, The Wall Street Journal, Interior Design Magazine, The California Design Biennial and numerous museums, galleries, and books.
505 W Pico Blvd
Los Angeles, CA 90015
424.273.4426
studio@vertebrae.la
Past & Present
Lisa Little, Jesse Chappelle, Noah Shipley, Marc Gee, Aly Cornelius, John Milian, Kristy Velasco, Myrna Ayoub, Christopher Day, Jack Stewart-Castner, Phoebe Webster, Christina Rodriguez, Eunice Roh
Jobs
If you are interested in working with us, email us at studio@vertebrae.la
Inquires
To discuss a potential project, contact us at studio@vertebrae.la or 424.273.4426
Awards and Recognitions
2019 AIA CA Design Award: Troll Blue Swell
2019 Architizer A+ Finalist: Toolbox
2018 AIA CA Merit Award: Micro-Apartment
2015 AIA 'Powerful' Symposium
2013 Toast&Jam 'Women at the Forefront of Innovation
2011 LA Forum for Architecture ' Out There Doing It'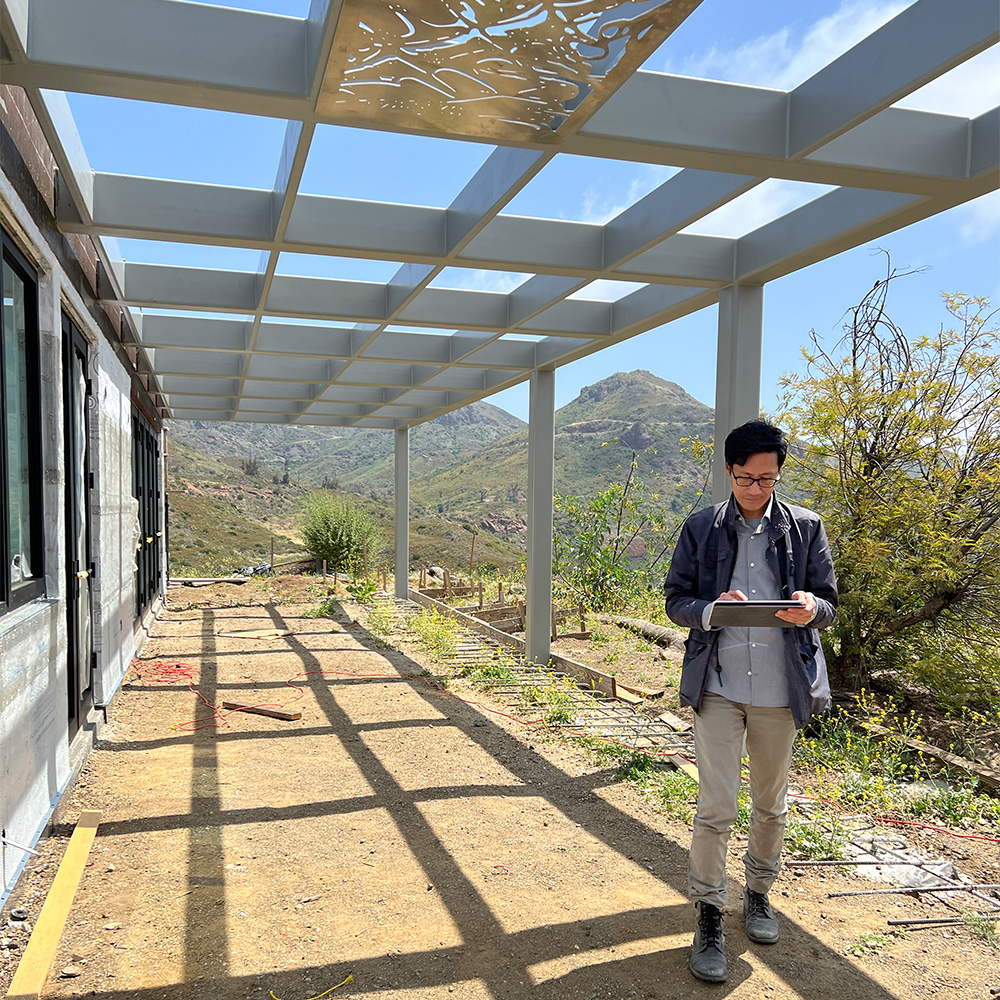 vertebrae & ADUs
Vertebra­e excels in design and innovation for compact living. Founded in 2012, Vertebrae has gained an acute understanding of how to successfully integrate all needed living program and functionality into footprints smaller than 500 square feet with projects such as the award-winning Venice Micro-Apartment, Clerestory Loft, and the Breakers Studio. Vertebrae's designs consistently achieve universal design principles for small space living including creative use of every cubic foot, high storage-to-living-space ratios and visual and acoustic separation.

Using these principles as a baseline, Vertebrae artistically employs material palettes and small but critical design details to further distinguish its micro-spaces. Vertebrae is convinced that smaller spatial housing footprints directly equate to decreased carbon emissions and reduced waste associated with the acquisition of consumables. The practice focuses on these types of spaces because it fundamentally believes they are beneficial to our planet. Vertebrae's small space designs have appeared in publications such as the Wall Street Journal and LA Times.
What is an ADU?
Accessory Dwelling Units (ADUs) are separate dwellings, attached or detached, which coexist on a lot with a single-family home. ADUs are part of a relatively new state initiative to increase density and provide desperately needed housing. By definition, ADUs have a separate entrance, a full kitchen and a full bathroom and are limited in square footage based on a few simple code regulations. An ADU can be used as a rental but cannot be sold separately from the primary single-family residence. There are frequently exceptions to parking restrictions for ADUs that often result in limited or no additional parking spaces required.
How do you use an ADU?
ADUs can provide rental income to a homeowner. ADUs can create communal living for multigenerational or non-traditional family structures. ADUs can allow a family to downsize by relocating to their ADU and renting out their main home.
Vertebrae Research: Small Spaces