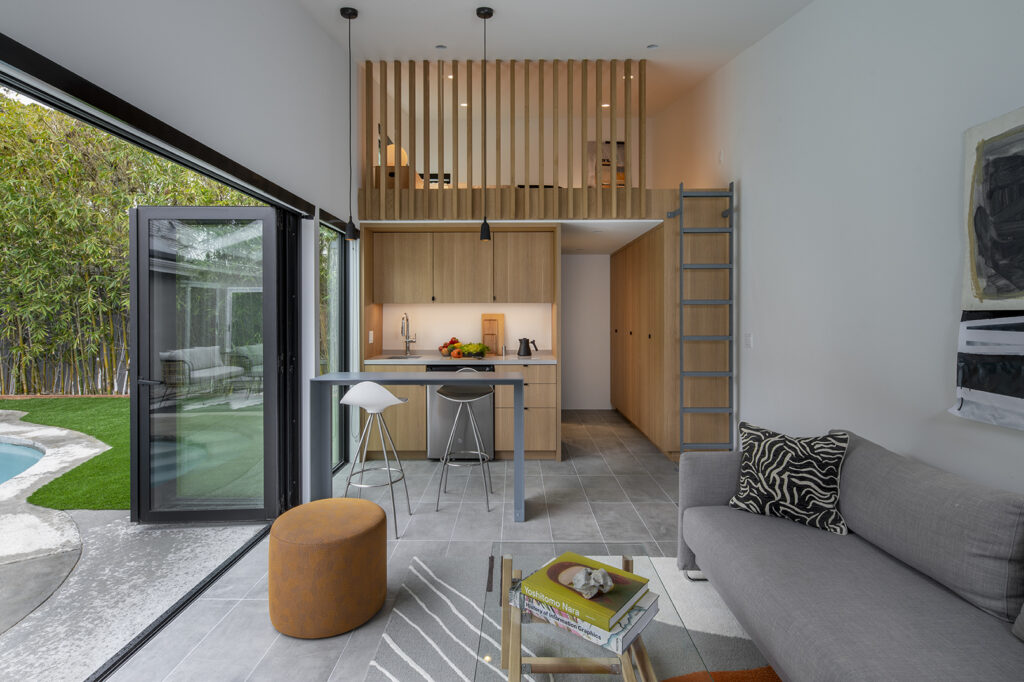 Team
Lisa Little, Jesse Chappelle, Aly Cornelius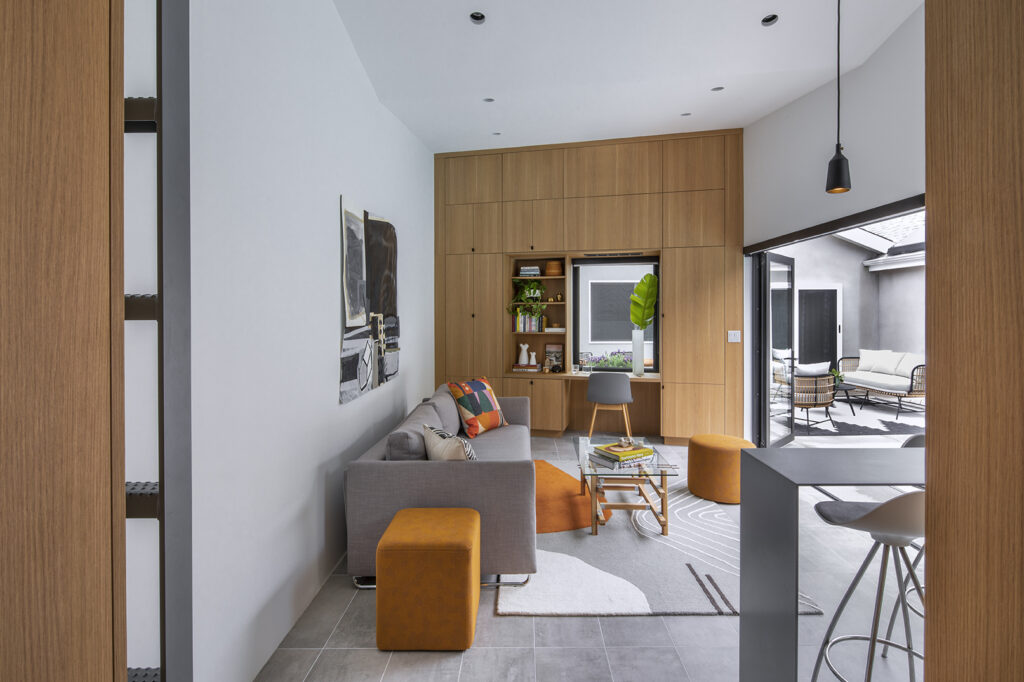 To convert an unused carport in a central Los Angeles neighborhood to a 370 square foot ADU, thoughtful maneuverability and architectural brevity was required to meet all program requirements and achieve a serene, open design. Sited in the backyard of a modest, existing single-family home, the project navigates and situates itself relative to the main single-story residence, existing pool, utility easements, and height restrictions.
The program includes everything needed to function as additional living space for a multi-generational family or as a standalone dwelling: a kitchen, full bath, built-in desk and storage, living space, and a sleeping loft.
A number of formal moves maximize the efficiency and impact of this small space. The asymmetrical butterfly roof expands the perceived spatial condition of the main living area despite the very small footprint and provides for a sleeping loft on one end of the building and plentiful built-in storage on the other. The loft is accessed by a wall mounted ladder and is enclosed with wood slats that delineate space without dividing the overall volume. The small kitchen is immediately accessible yet contained. Large, glass bifold doors allow for a seamless connection to the outdoors and fill the interior with natural light.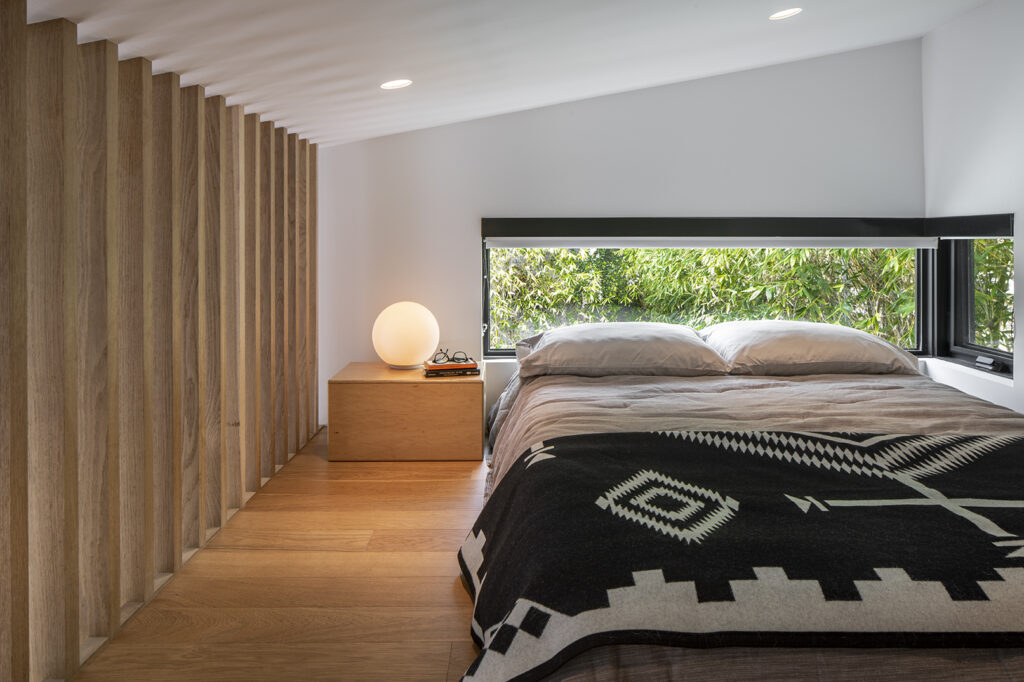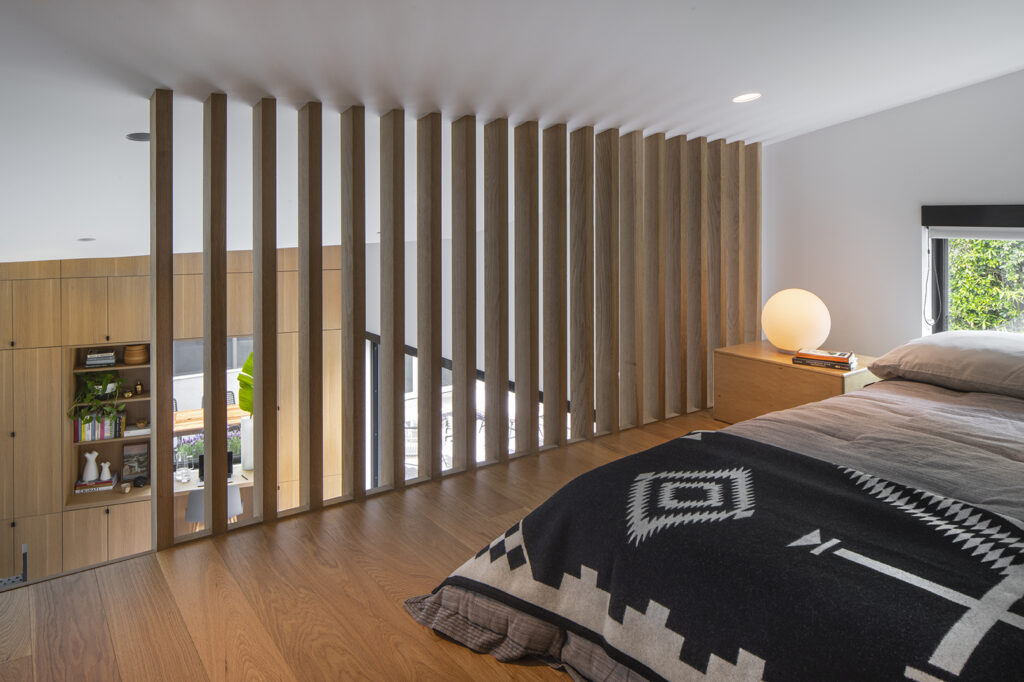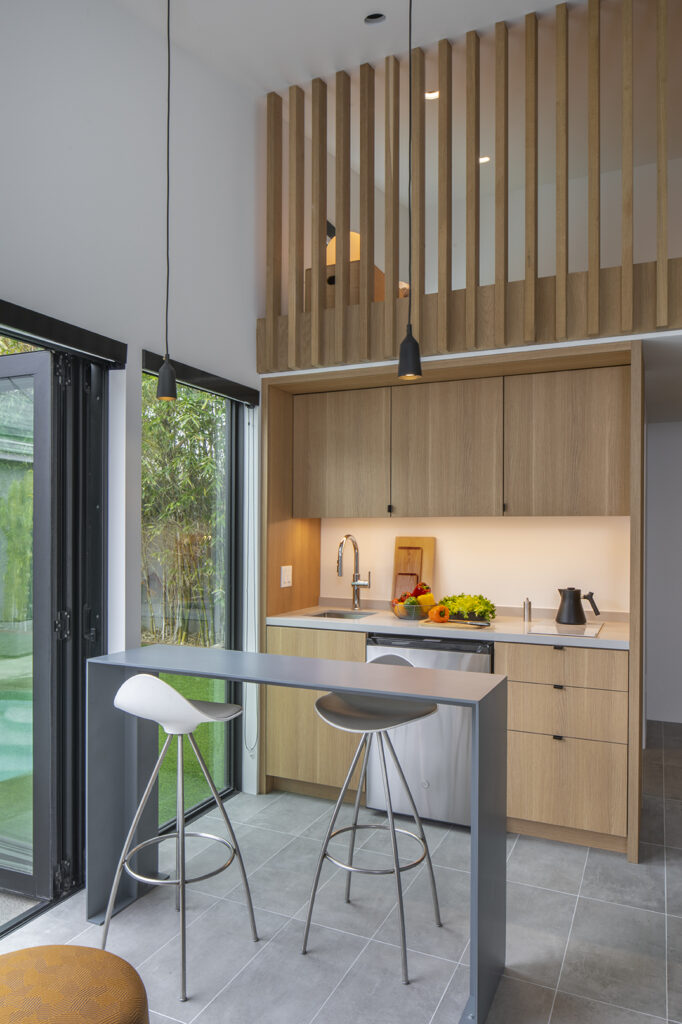 Collaborators
Contractor
Rock Construction
Custom Steel Fabrication
Lasernut