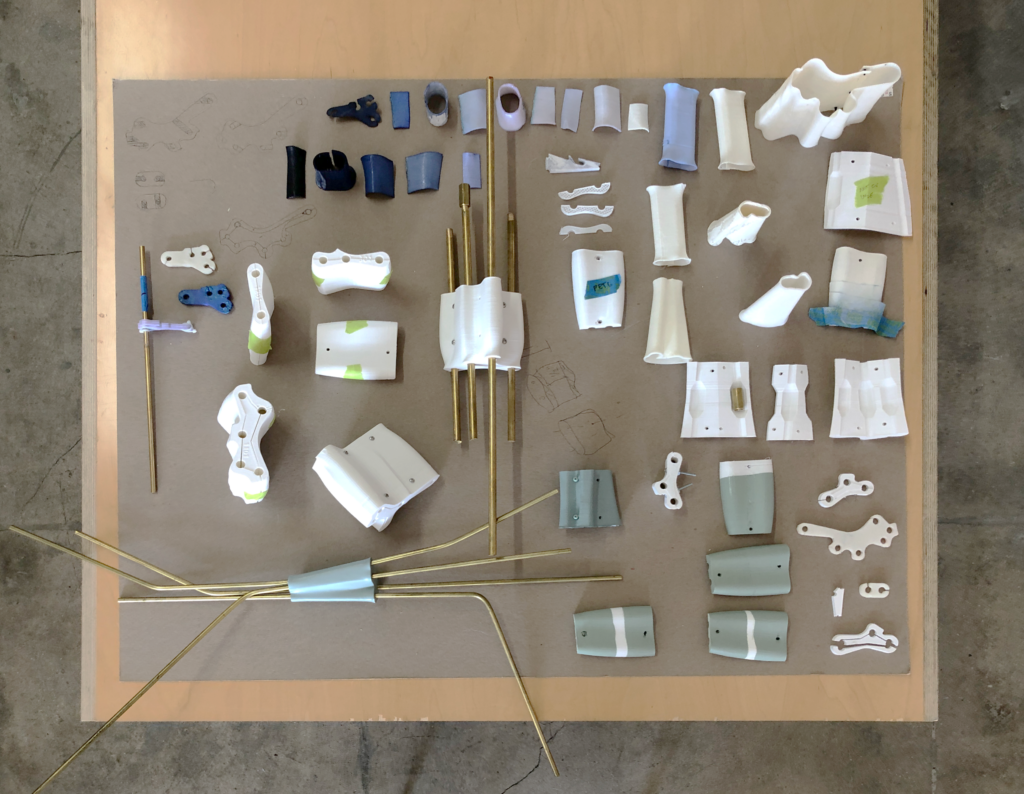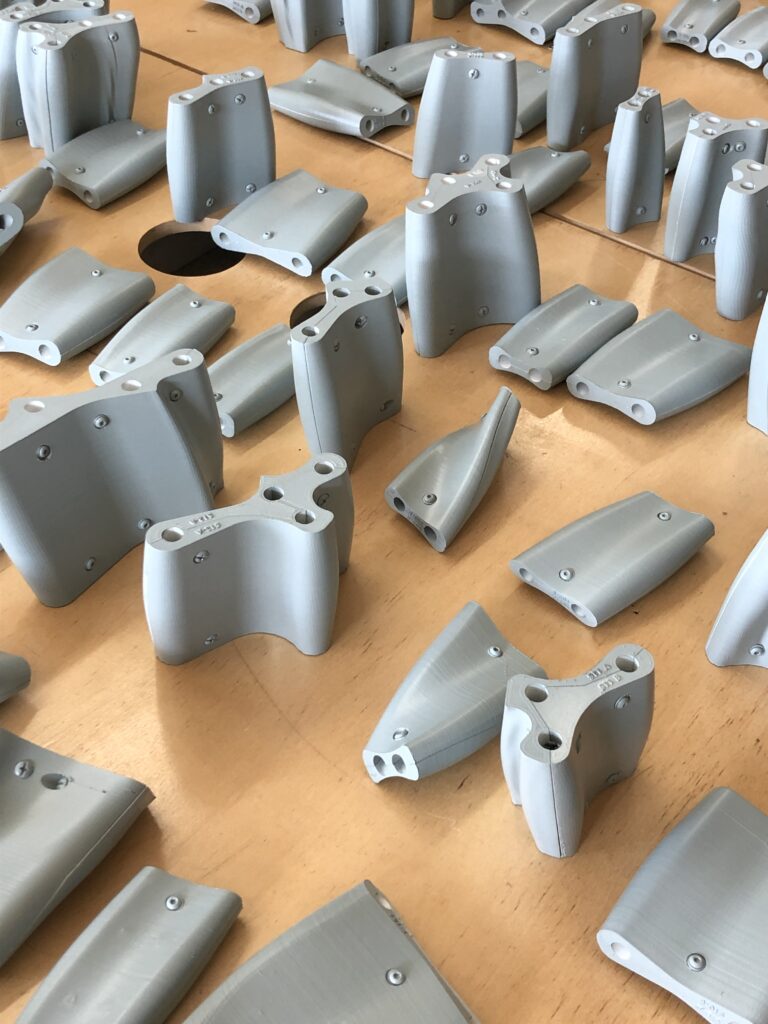 This permanent sculpture is composed of 292 unique brass rods and 140 unique 3D-printed joints – these materials were selected specifically for their longevity. The installation is permanent and will age in a way that does not require refinishing or the replacement of components.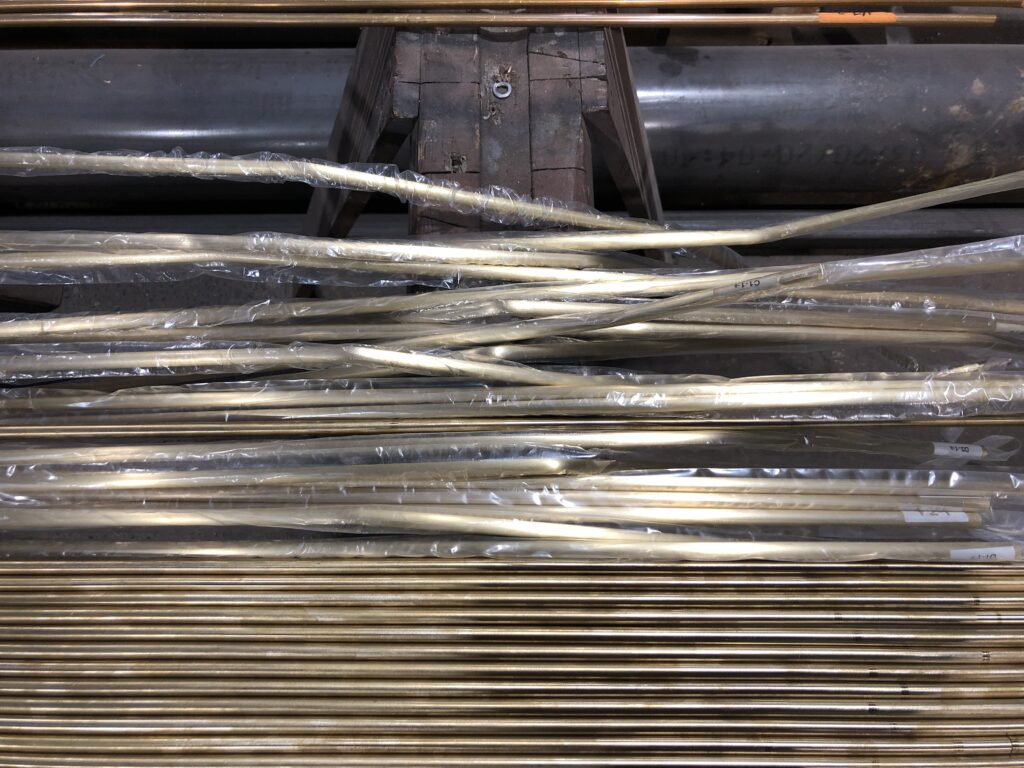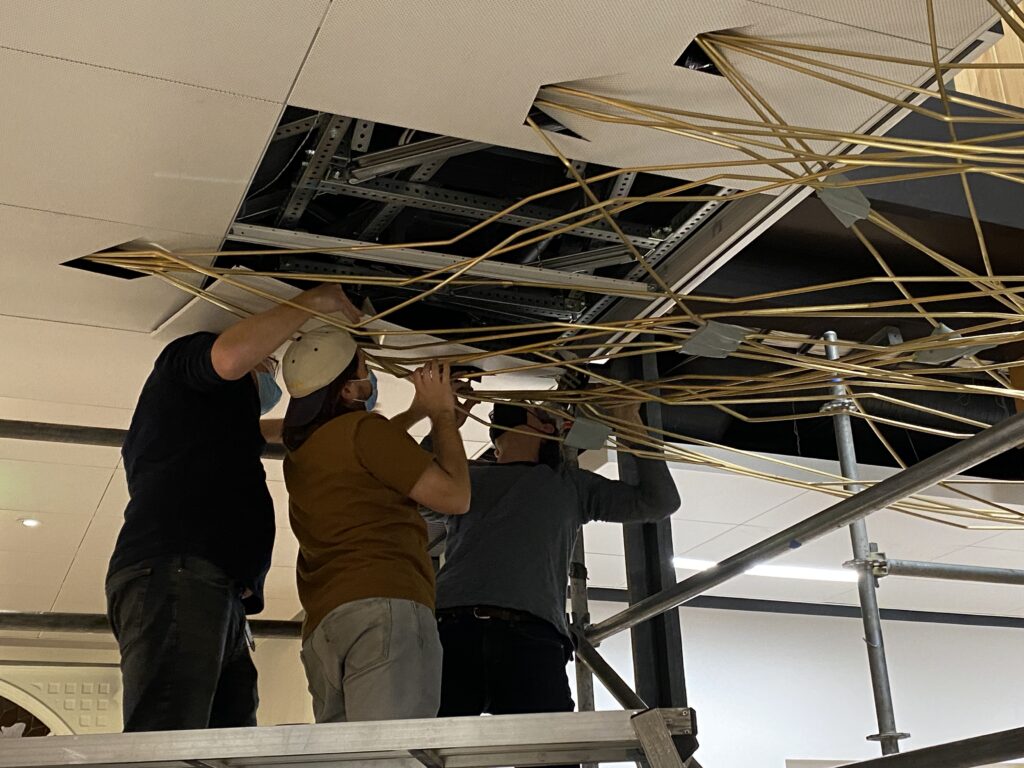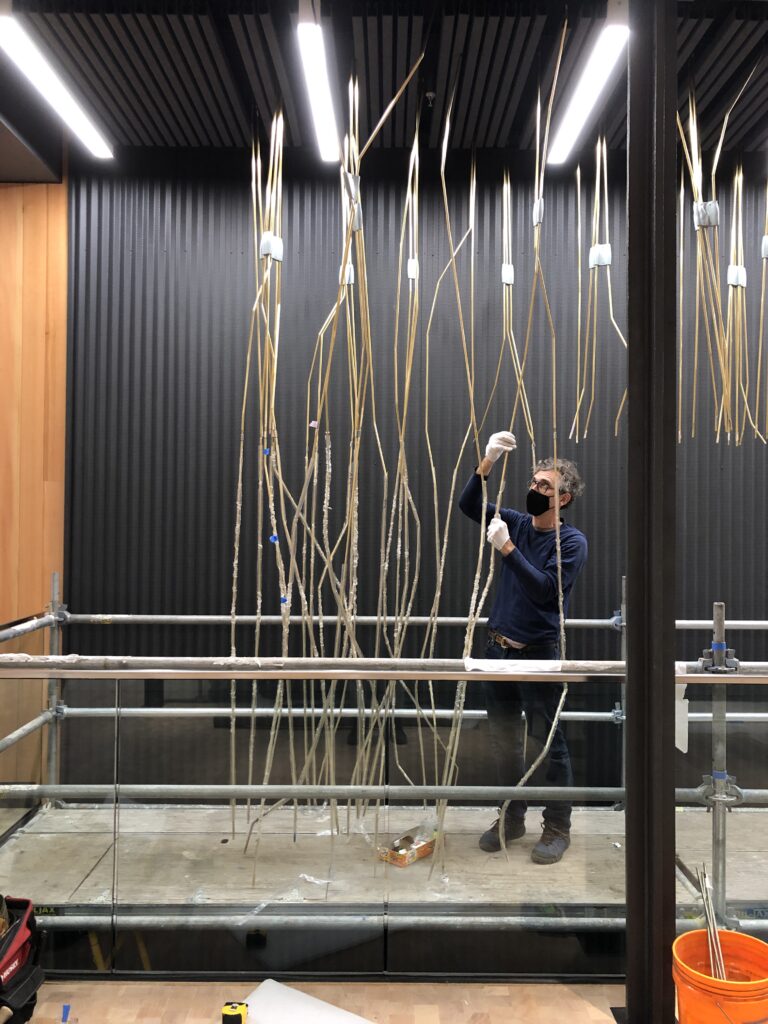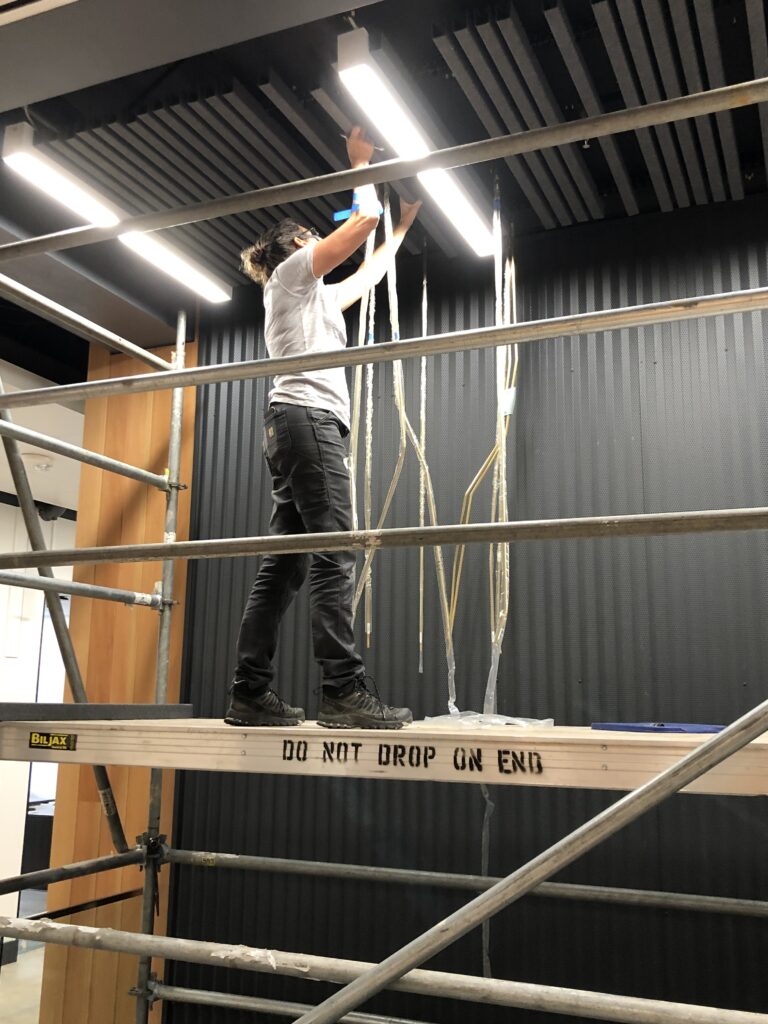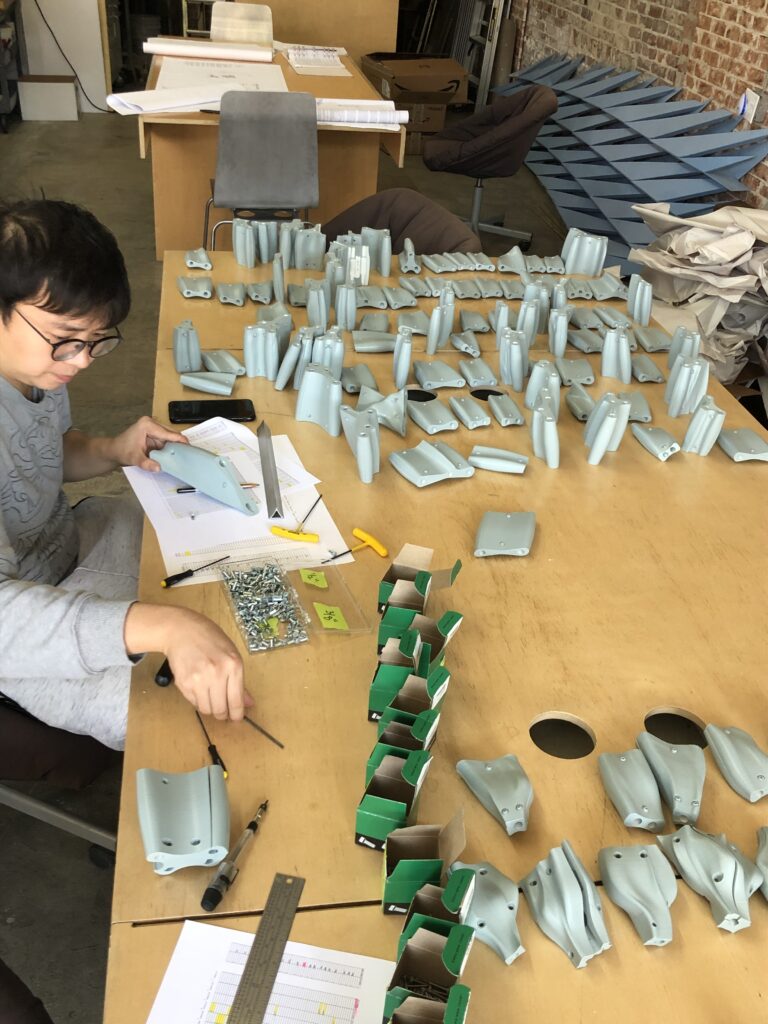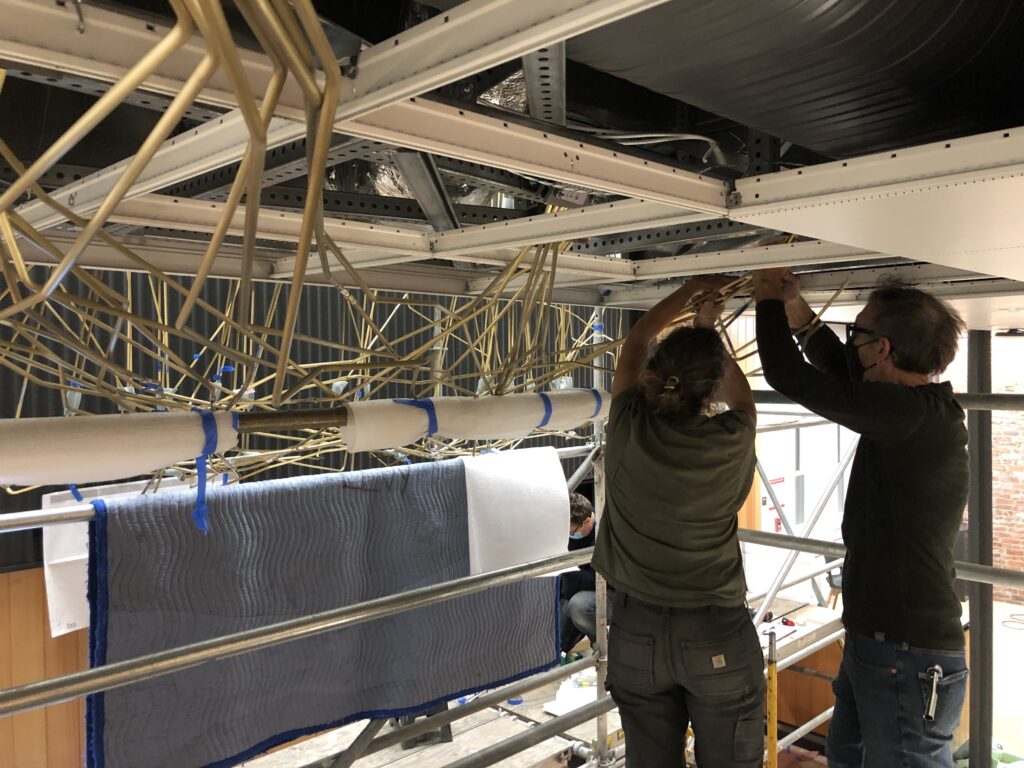 While the brass rods were all bent by hand, we borrowed the language of CNC bending machines to provide instructions to the fabricator. This method eliminated the significant number of wasted rods associated with calibrating the machine for each unique piece. We also carefully studied the lengths of all the rods, utilizing off-cuts wherever possible.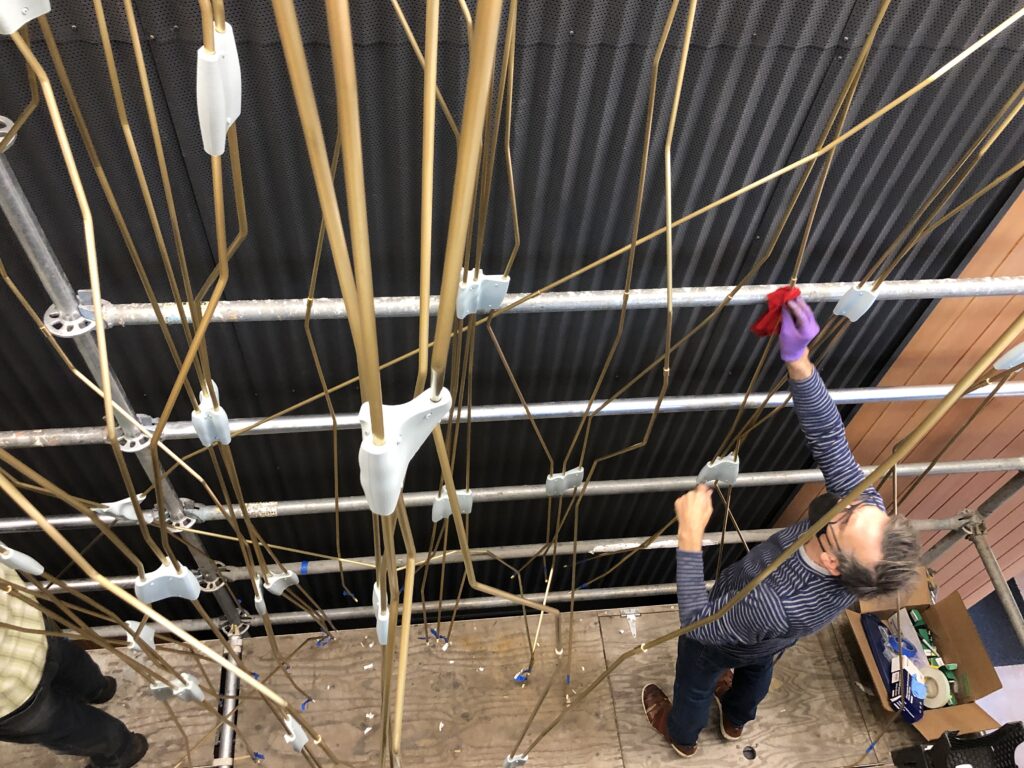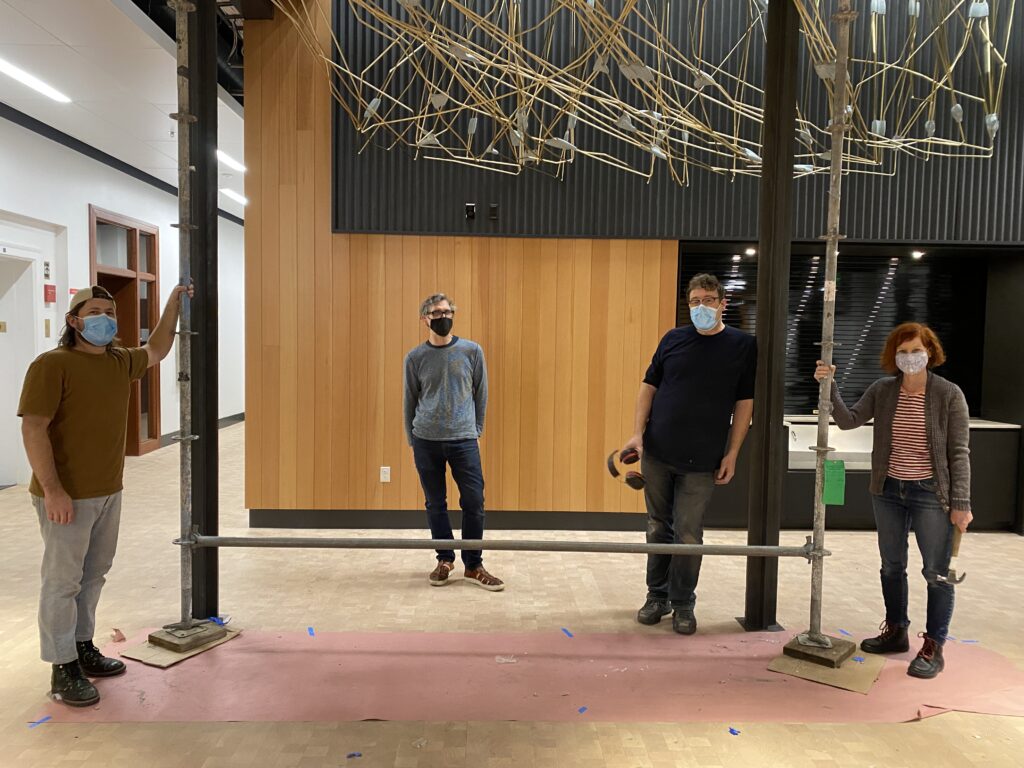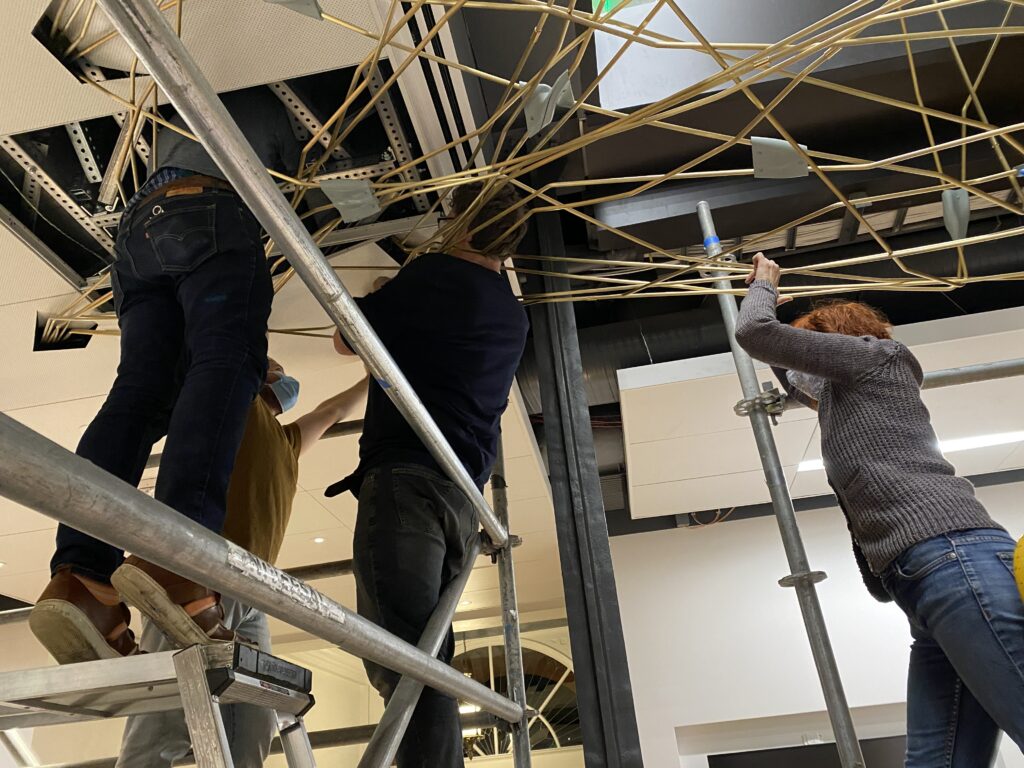 Upending traditional fabrication techniques, this project was produced without the use of any jigs or molds. This was accomplished through innovative shop drawings and the adoption of emerging fabrication techniques. Careful choice of materials resulted in plastic components that are produced from renewable, plant-based resources. In addition to serving an aesthetic role, these "nodes" work together to form a "woven basket" effect providing stiffness and eliminating the need for steel bracing.